Do your morals fall in line with those of the Republican Party? If you said "Maybe, I dunno I didn't really think about it, but I suppose they very well could," or something similar, than take the Moral Game Challenge!
I will show you 4 pictures, and of those 4 pictures, you choose which one has a right to life, and which one does not.
A.) An Iraqi
B.) A Criminal
C.) A baby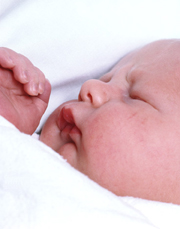 D.) Queers
The correct answer was C.), the baby. The baby has a right to life because it is too young to make mistakes like an Iraqi, a Criminal or a homosexual. Remember, according to the Republican Party Code of Morals (the RPCM) and our Lord Jesus Christ; every life is sacred, until it makes a mistake, and then it is acceptable to kill it. God would do the punishing of the wicked for us, but in this fast paced age of information and technology, he is just too busy – so it is up to the government to decide who should live and who should die.